16.8 v1000ma - fascial gun charger adapter shenzhen jiuzhoubao technology supply: parameters, product size, product pictures, product certification quality: please contact customer service!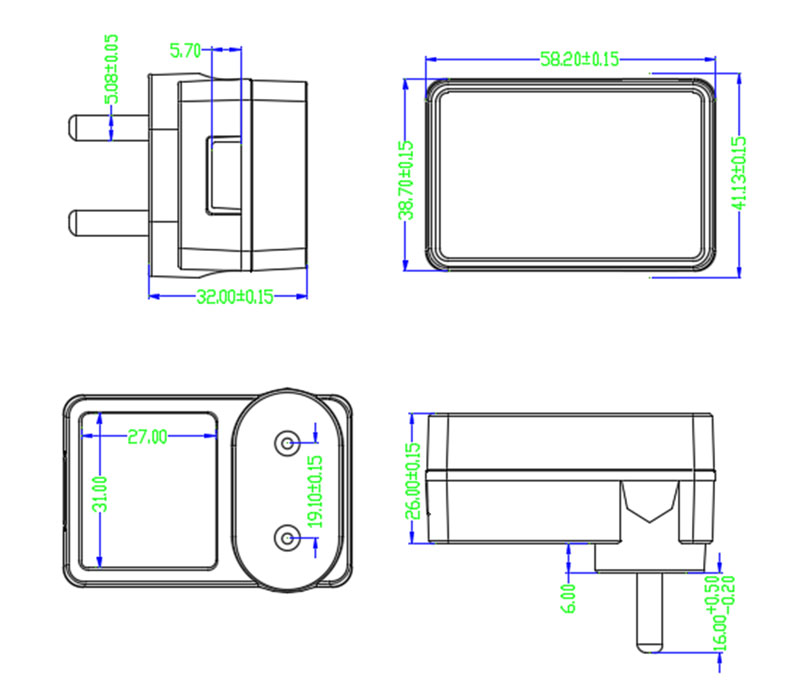 INPUT CHARACTERISTICS:
2.1 Input Voltage /Input Voltage:
Rated Voltage: 100-240 Vac
Variation Range: 90-264 Vac
2.2 Input Frequency /Input Frequency:
Rated Frequency/Rated Frequency: 50-60 Hz.
Variation Frequency: 47-63 Hz
2.3 Input Current:
When the input ac voltage is full load at the rated lower limit voltage, the maximum input ac current is 0.6a.